Most people know that the state and federal governments provide disability payments to those in need on a temporary or even permanent basis. It could be to a construction worker who broke both his legs after falling from scaffolding a few stories up…or perhaps to a machine worker who maimed her hand by getting it caught in a piece of heavy machinery. But what may be less well known is that many individuals suffering from mental health issues may qualify for disability as well.
For instance, those suffering from bipolar (manic-depressive) disorder, anxiety, or autism can, under certain circumstances, all qualify for disability benefits.
Applicants Must Meet Strict Criteria
Mental health disorders are generally not evident merely by looking at someone. Therefore, before determining that someone is eligible for disability benefits, the government requires certain proof of the mental disorder and its effect on the individual's ability to perform the routine functions of daily life. The required proof can and often does vary between disorders, but there are a few general principles that hold true across the board.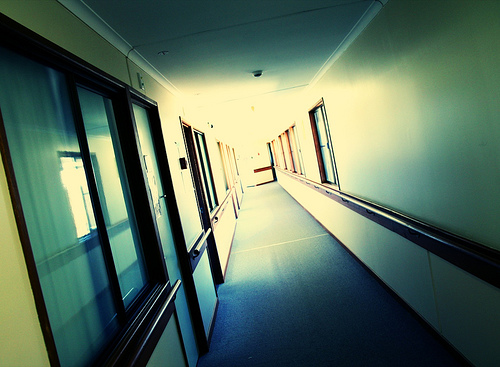 It is important to keep a well-documented history of the disease. This includes both the diagnosis and treatment history. The government official reviewing your application will be looking to see how long you have had the disease and how long you have been receiving treatment for it (as well as whether there are gaps in treatment). For example, some disorders require that the individual be suffering from the symptoms for at least two years. Additionally, if there are gaps in treatment it may indicate to the reviewer that the condition is not as serious as it may be in reality.
Aside from the diagnosis and treatment history, applicants must also show how the disease affects their day-to-day life. For example, someone seeking disability benefits for anxiety will need to show not just that they have been diagnosed and treated for the disorder, but also that it has a profound impact on their daily life. This can partially be proven through showing a restricted ability to socialize or concentrate. Such documentation most often requires ongoing communications with the diagnosing and treating physicians.
The Social Security Administration has a very strict and specific set of requirements to obtain benefits and denies about 70% of first-time applicants. But, that is not necessarily the end of the road; applicants can appeal the Administration's decision or even re-apply. Hiring a lawyer to assist in the process is one way to increase the chances of receiving benefits on the first go-around.

If you or a loved one has a mental-health disorder that you think might qualify for disability benefits, give me a call. I am an experienced attorney in disability law and can help you navigate what can often be a confusing and intimidating process.
See Related Blog Posts:
– Disability for Minor Children Under the Age of Eighteen
– Expanded Disability Eligibility? New Diagnostic Manual Broadens the Definition of Many Mental Health Issues
Photo Credit: martinhoward via Compfight cc