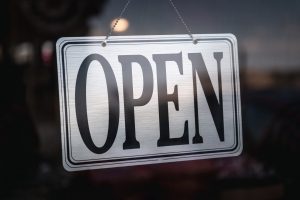 Yes, it is true!  After nearly two years of being closed to the public, the Social Security Administration has announced that our Nation's Social Security offices are reopening.  The hope is that by March 30 the over 1,200 local Social Security offices will be reopened to the public for appointments and walk-in business.  The exact details of how a reopening will work is still up in the air.  That is because the Social Security Administration is negotiating those details with three labor unions which represent many of the workers in the local Social Security offices.
The reason that it is not 100% certain that the offices will reopen on March 30 is mostly because no one knows how the pandemic will play out in the months to come.  If levels of transmission, COVID related deaths and hospitalizations are high, it is likely that the reopening will be delayed.
What will a reopening look like?  We anticipate that the reopening will be phased in rather than happen all at one time.  As of this time, the final details are still being worked out, however, what we do know is that visitors are likely to be required to wear masks to protect other visitors and the Social Security staff.  The Social Security staff will be given more telework privileges, meaning that Social Security staff will be allowed to work from home (just like they are doing now).