According to the National Institutes of Health, chronic fatigue syndrome (CFS) is a condition that causes severe and ongoing tiredness that cannot be improved by simply resting and that does not result from another underlying disorder. The exact cause of the condition remains a mystery, but some have theorized that exposure to the Epstein-Barr virus might be to blame. Age, gender, prior illnesses, and stress are also believed to play a role. Symptoms of CFS can include sore throat, headache, low-grade fever, painful joints, memory or concentration problems, swollen glands, and generalized muscle weakness.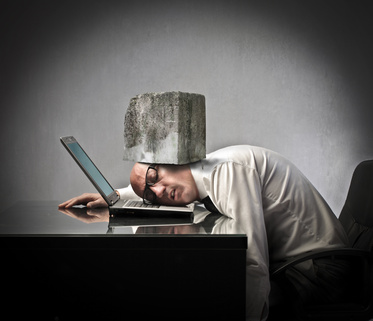 According to the Social Security Administration's Fact Sheet, you must prove that the symptoms of your CFS prevent you from working in order to qualify for disability benefits. To make this determination, the SSA will use the medical evidence you have provided in support of your claim to evaluate whether your symptoms reach the level of severity necessary to qualify for disability.
The diagnosis of CFS requires that you experience at least four of the following symptoms for at least six months:
• memory or concentration problems that cause a serious reduction in you level of activity;
• frequent sore throats;
• tender lymph nodes in the neck or under the arm;
• muscle pain;
• pain in multiple joints without redness or swelling;
• headaches of a different magnitude then those that you had prior to the onset of CFS;
• sleep that never leaves you feeling refreshed; and
• a general feeling of being unwell that lasts at least 24 hours following a period of exertion.
Your medical records must contain documentation that satisfies the above criteria for a diagnosis of CFS and that shows these symptoms did not begin prior to the onset of your chronic fatigue. If your medical records show that the symptoms predate your CFS then your disability claim will likely be denied.
CFS can be an especially tricky disease to document clinically. Medical tests and lab tests don't always capture the severity of the illness and just how badly the condition can impact a person's quality of life. It is important to understand going into the process that the SSA will not approve a disability claim based on the description of symptoms alone, though how symptoms affect your daily life is considered in the decision.
If you think you may be entitled to Social Security Disability benefits and have questions, give me a call at 765-644-8410 or contact me at tsmith@tedsmithlaw.com.