An injury to an arm or hand seem commonplace. Hunting accidents, car crashes, slip and falls are a few examples of how arms and hands can become injured. Without question, the loss of the use of a hand or in arm may serve as the basis for a disability award. But what makes a person disabled? The loss of the use of the arm? The pain caused by the injury to the arm? Or is the fact that no employer would hire a person who has no real use of an arm?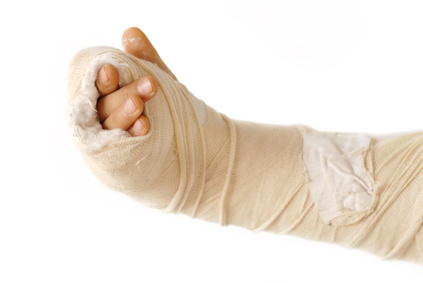 This question was answered in the case of Odle v. Secretary of Health and Human Services, 788 F.2d 1158 (6th Cir. 1985). Joe Odle claimed he was entitled to disability benefits because he had arthritis in his left arm along with the serious tendon injury in that same arm (Joe had injured his left arm while lifting heavy boxes from a pallet to a tractor-trailer). When splinting did not relieve his pain, a doctor performed exploratory surgery, which revealed extensive problems with his left wrist. A series of treatments by the doctor left Joe with limited use of his left hand and arm due to severe pain. Joe testified that since the tractor accident he has experienced continuous pain in his left shoulder, arm, and hand, saying that his hand "tingles all the time."
Joe was able to prove that he was incapable of performing his past relevant work as a truck driver. He also proved through a vocational psychologist that he was basically unemployable because he only had the function of one arm. However, there was another vocational expert who testified at the hearing and identified several specific jobs that Joe could perform with the use of only one arm. The expert said that the claimant could work as a clerk for a self-service station, self-parking lot, or drug store, or as an unarmed guard or doorkeeper.
The ALJ decided that the proper framework within which to decide Joe's case was not whether Joe was "employable" but rather considering Joe's residual functional capacity and his age, education and past work experience, Joe can perform any other jobs that exist in significant numbers in the national economy. The point here is that there is a difference between "employability" and the ability to do work. The Social Security Disability program focuses on the ability to do work and not whether someone is employable. Social Security Ruling 87-11c adopted this concept.