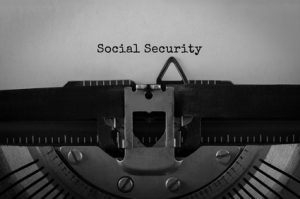 In my November 24, 2017, blog post, "Does a Statement from A Family Doctor Writing "Disabled" Guarantee A Finding of Disability?" I discussed the need for the report of a treating physician to important details, medical findings, and medical reasoning.  Equally important is the need for sufficient and consistent medical evidence.
20 CFR 404.1520b and 20 CFR 416.920b details what is considered "sufficient" and "consistent" medical evidence.  For medical evidence to be sufficient when it contains all of the information which the Commissioner needs to make a decision.  Medical evidence is considered consistent when it does not conflict with other evidence in the case file, when there are no internal conflicts and is not ambiguous.    Finally, the Commissioner will not view the medical evidence as consistent if the evidence is not based on medically acceptable diagnostic techniques.
An example of how medical evidence might be considered to be incomplete is when one or more of the elements required in the Listings of Impairments are not found in the medical evidence.  Consider, Listing 5.06, inflammatory bowel disease.  Subsection A requires an obstruction of stenotic areas in the small intestine or colon that resulted in hospitalization for surgery.  There must have been two surgeries at least 60 days apart occurring within 6-months.  If the medical evidence includes only one hospitalization, the record will be insufficient.   If the record is insufficient, the Commissioner is allowed to request existing medical evidence.
An example of how medical evidence might be thought to be inconsistent is where clinical notes from a medical provider are internally inconsistent.  Another example is when the chart notes of a provider are inconsistent with the chart notes of a different provider.
Consider a psychologist who concludes that her patient is severely depressed, but the mental status examination reveals that her mood was normal.  Without an explanation by the psychologist, the "severe" part of her depression may be rejected by the Commissioner.  Consider a primary care physician who consistently charts that his patient is in no apparent distress and feels "fine."  Then juxtapose those notes with a chart note from pain management specialist who charts that the patient complains of severe pain and appears to be in distress.  These notes are inconsistent.  Again, the Commissioner may reject the pain management specialist notes because of lack of consistency.
In addition to the medical evidence needing to be consistent,  the activities of daily living of the claimant must be consistent with the observations and conclusions of the treating physicians.  Consider that the medical evidence contains a diagnosis of severe degenerative disk disease in the lumbar area.  The medical evidence also consistently paints a portrait of a person who exhibits pain behavior.  However, the daily activities of a person reveal a person who engages in sports, takes trips out of state, visits with friends regularly and grocery shops multiple times a week.  It is possible, if not likely, that the Commissioner will determine that the person's activities of daily living are inconsistent with the medical evidence.  This, in turn, could result in a finding of no disability.
In summary, sufficiency and consistency are keys to Social Security disability cases.  While having a case with sufficient and consistent medical evidence does not guarantee a finding of disability, not having one or the other will most likely result in a finding of no disability.