Social Security disability benefits are available for those people who are unable to perform the basic requirements of a job. It does not matter if you were born with a disability or the disability occured later in life. Benefits may also be available if you suffered an accident that has kept you from working. The bottom line is that the Social Security Disability program is designed to help those who cannot work because of a disability, whether that be physical or mental.
If you have suffered a physical or mental impairment that has rendered you unable to work, and you are considering filing for social security disability for the first time, there are definitely some things you should know before beginning the process.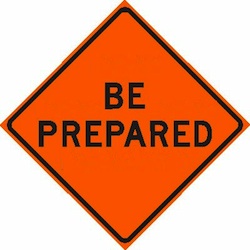 1) Prepare to be patient. The process can take awhile. The Social Security Administration requires at least a five month waiting period. Successful applicants waiting more than five months will have their benefits paid retroactively back through the day after that five month waiting period. So, if it takes eleven months to get approved, an applicant will be eligible for six months of back paid benefits. Successful applicants should be prepared to wait up to a year or so for their benefits to begin.
2) Prepare your paperwork. Make sure you have all documentation in order. This includes diagnosis and treatment history. The Social Security Administration will diligently review all provided information to determine if an applicant is eligible for benefits. This means the more organized you are, the better your chances of getting your application approved. The Administration will also look at how long, how severe, and how constant the disability is, so prepare to have answers to these questions ready.
3) Prepare to be honest and careful. When filling out the application, be sure to read everything carefully and answer truthfully. Even the smallest mistakes can delay the application process significantly and the Administration will be verifying your claimed symptoms with your medical records. Even though it seems like a simple process that can be completed quickly, make sure to take your time; you wouldn't want a small mistake now to cause a several month long delay in the processing of your application.
4) Prepare to hire legal help. These days, many people are enlisting the assistance of an attorney well versed in Social Security Disability law to assist them in the application process. This is advisable because the process can be a confusing one, going on for months (and even longer if the first application is denied and the applicant wishes to appeal).
If you are considering applying for Social Security Disability, give me a call to discuss the possibility of applying. I have over thirty years experience and fight hard for my clients every day. Click here to contact me at either my Indianapolis or Anderson office.
See Related Blog Posts:
– – Availability of Disability Benefits for Mental Health Concerns