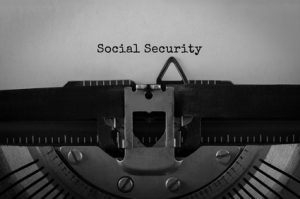 Every year, the Social Security Administration complies numbers which it says represents the allowances and denials the Commissioner of Social Security has made in the past fiscal year for applications and appeals for disability. The following numbers are not just for Indiana or the Indianapolis Office of Hearings Operations but for the nation. The numbers and their percentages are only for the decisions made in fiscal year 2017. Therefore, the application or appeal could have been filed a year or many years before fiscal year 2017.
The application process for federal Social Security disability is always started by the filing of an initial application. The initial application can be filed either on line at www.sss.gov or by going to a local Social Security office. (To find a local Social Security office near you just enter in you zip code at Social Security Office Locator.) In fiscal year 2017, 34% of the claims were approved and 66% of the initial claims were denied. These numbers are about the same as they had been last year.
If your initial claim falls within the 66% of those which were denied, then you should file a request for reconsideration. This first appeal is reviewed by in house physicians and psychologists at the Disability Determination Bureau in Indianapolis. The rate of approval was 12% with 87% denied.