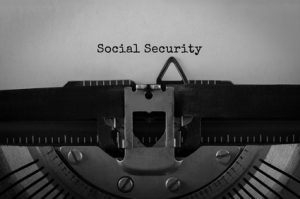 Often, a person will begin the disability process by going to a local Indianapolis Social Security office and apply for disability benefits.  Many times, the reason that the person is applying for benefits is because the family doctor said that the person can no longer work.  Sometimes the doctor writes  a note saying "patient is disabled."  Armed with the note and the opinion from the his/her doctor that he/she can on longer work, the person expects to be placed on Social Security disability within weeks of applying.
The person is surprised to learn that after three to four months, Social Security has denied the initial application for disability benefits.  When that person comes to see me about the initial denial, we have a conversation about the effect of the family doctor's statement and its impact on the decision making process at Social Security.  The fact is, a simple note from a treating physician has little influence on whether Social Security will award disability benefits.
Social Security regulations 20 CFR 404.1527 (d)(1) and (2) and 416.927 (d)(1) and (2) deal specifically with short physician notes.  (d)(1) states that "a statement by a medical source that you are 'disabled' or 'unable to work' does not mean that we will determine that you are unable to work."  (d)(2) reminds the reader that the final responsibility for deciding whether a person is disabled is a matter reserved for the Commissioner of Social Security.  This means that just because a treating physician writes that a person qualifies for disability under the rules and regulations for Social Security disability, there is no guarantee that the person will be found disabled.  The policy consideration underlying these regulations is that Social Security does not want private physicians and psychologists controling the federal disability system.