Diabetes is a serious metabolic disease that makes the body unable to produce enough insulin, resulting in heightened glucose levels in the blood. Diabetes can often be treated with a combination of diet, exercise, and medication. However, in some severe cases, and especially cases in older sufferers, the disease cannot be as effectively controlled.
When diabetes is uncontrolled, a number of serious complications may arise, such as:
– Neuropathy
– Kidney damage
– Glaucoma
– Other vision problems
– Gum disease
– Hearing loss
– High blood pressure and other cardiovascular problems
– Limb amputation
– Stroke
– Decreased ability to heal
– Depression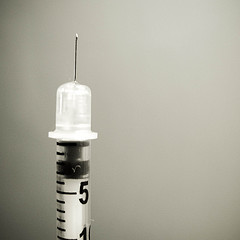 Although sufferers used to be able to qualify for Social Security disability benefits based on their diabetes diagnosis alone, that is no longer the case. However, that is not necessarily the end of the road for those suffering from diabetes.
Qualifying for Disability Based on a Related a Complication
As mentioned above, diabetes is not a qualifying disability, but the complications caused by diabetes might qualify an individual for disability benefits. This is a bit of a tricky nuance, but think of it this way: the applicant qualifies for disability not based off of a diabetes diagnosis, but off of the complication caused by the diabetes. In other words, while an applicant cannot qualify for disability benefits solely with a diabetes diagnosis, that same applicant might qualify by listing the symptoms, or complications, of diabetes.
Keep in mind that the Social Security Administration will conduct a thorough review of all claims filed. Therefore, if an applicant's complications arose because he failed to follow the advice of his physician, that applicant might not qualify for disability benefits.
Qualifying for Disability Without a Qualifying Complication
Now, you might be asking, what if someone's diabetes is extremely limiting, but they do not suffer from any of the diagnosed complications listed above. There is still an avenue for approval in the RFC or Residual Functioning Capacity. The RFC is a computation made by the Social Security Administration that gauges how well an individual can function in a given job position; in either a medium, light, or sedentary work.
If the Administration determines that you cannot perform the functions of a job, due to you diabetes, you may still be eligible for disability benefits. Keep in mind, the RFC also considers age, previous work experience, and education. Because of this, the Social Security Administration often determines that those workers aged less than 55 years can perform the necessary tasks of at least a sedentary job.
If you are disabled and considering filing an application for Social Security disability benefits, you might consider also contacting an experienced disability attorney. By hiring an experienced social security attorney, you ensure that you have someone to help you navigate the process and avoid the common pitfalls of many first time applicants. Click here to contact a local Indiana disability attorney.
Photo Credit: Jill A. Brown via Compfight cc
See Related Blog Posts:
Expanded Disability Eligibility? New Diagnostic manual Broadens the Definition of Many Mental Health Issues