When most people think of Social Security Disability, they may think of physical injuries, rendering a person incapable of performing the physical demands of a job. However, disability payments are also available to those suffering from mental health issues as well as physical handicaps. For example, applicants with depression can qualify for Social Security Disability when the symptoms are extreme and affect their daily lives. In fact, depression, accompanied by severe fatigue and decreased energy levels, is one of the leading causes of disability in the United States.
While the causes of depression are unknown, the symptoms are not. According to the National Institute of Mental Health, often people suffering from depression experience one or more of the following symptoms:
· Feeling sad or "empty"
· Feeling hopeless, irritable, anxious, or guilty
· Loss of interest in favorite activities
· Feeling very tired
· Not being able to concentrate or remember details
· Not being able to sleep, or sleeping too much
· Overeating, or not wanting to eat at all
· Thoughts of suicide, suicide attempts
· Aches or pains, headaches, cramps, or digestive problems.
To qualify for disability benefits for depression an applicant will need to provide proof of the diagnosis and show a history of symptoms.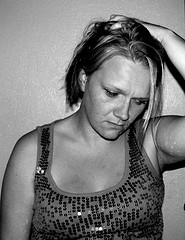 What Is Required to Obtain Disability Benefits for Depression?
Applicants can qualify for disability benefits two different ways. The first option is to qualify under the "Depression" listing. In order or qualify this way, an applicant must be able to show that he suffers from four of the following symptoms:
· lack of interest or pleasure in most activities
· decreased energy
· poor appetite or overeating
· insomnia or oversleeping
· difficulty concentrating or thinking
· lack of physical movement
· feelings of worthlessness or guilt
· paranoia, delusions, or hallucinations
· suicidal thoughts
In addition to four of the above symptoms, an applicant must show the have serious difficulty with one of the following:
· activities of daily living
· social functioning
· focusing
· repeated, extended periods of worsening symptoms
The above method is certainly one way to qualify for disability based on a depression diagnosis. However, most claimants who obtain disability benefits based on a depression diagnosis, qualify under what is called the "medical-vocational allowance."
Under this approach, the Administration looks at the applicants overall situation and determines their ability to complete the requirements of an unskilled job. For example, can the applicant sit, stand, lift, and/or walk well enough to perform the functions of even a low-skilled job? Most successful applicants suffer from other diseases and disorders in addition to their depression diagnosis, or have severe, debilitating depression. This is because, under this method, the Administration considers the totality of the applicant's condition; the more documented disorders, or the worse their symptoms, the more likely the applicant will be found to be disabled.
If you suffer from depression and are considering applying for disability benefits, consider enlisting the help of an experienced social security attorney. With their help, you will better be able to navigate the complex Social Security system and increases your chances of a first-time approval.
Photo Credit: Pink Sherbet Photography via Compfight cc
See Related Blog Posts:
Availability of Disability Benefits for Mental Health Concerns