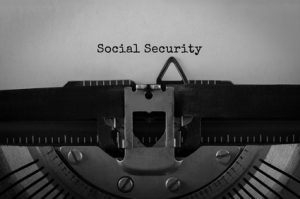 Effective January 17, 2017, the Commissioner of Social Security has changed how and under which circumstances the Appeals Council will consider evidence submitted to it.  Amending 20 C.F.R. §§ 404.970 and 416.1470 accomplished these changes.  [81 FR 90987.]  (These two regulations are identical except for the fact that 20 C.F.R. § 404.970 deals with Title II claims, and 20 C.F.R. § 416.1470 pertains to Title XVI claims.  The changes made by the Commissioner are the same with both regulations.)
So, how have these regulations changed?  Under the rules in effect until January 17, 2017 (the "old regulations") a claimant who appealed an unfavorable decision of an administrative law judge to the Appeals Council, was allowed to submit additional evidence.  For additional evidence to be considered as part of the disability claim, the Appeals Council had to determine that the additional evidence qualified under the regulations.  Additional evidence "qualified" under the regulations if it was "new" and "material."  The evidence also had to relate "to the period on or before the date of the administrative law judge hearing decision."  If the Appeals Council determined that the additional evidence was nonqualifying, it would not consider the new evidence as part of its review of the unfavorable decision.
The question of whether the Appeals Council made an error of law in applying the regulations is reviewable by the federal courts.  (See, for example, Farrell v. Astrue, 692 F3d 767, 771 (7th Cir. 2012).  However, the question of whether the Appeals Council erred by refusing to accept the case is not subject to federal court scrutiny because review is discretionary.  (Farrell v. Astrue, at 771.)  Under the old regulations, additional evidence was "new" if it had not been submitted and considered by the administrative law judge.  The evidence was considered "material" under the old regulations if the evidence related to the issues in the case.